Ever wonder how those baristas make those magical designs on the top of your lattes? They probably don't use a spice pen, but since you don't possess the kind of talent that they might have, you can at least try with the tools! It's a little pen that shoots out spices such as cinnamon, paprika, an more so you can draw your very own designs on top of your coffees and lattes.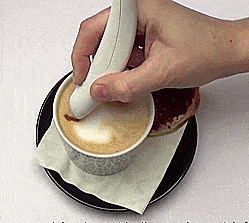 Fill into differ materials: 
The coffee spice pen opens right up so you can fill it up with whatever spices or edible goods you'd like in your coffee. You can fill it up with all-natural materials like cinnamon, cocoa powder, coffee grounds, paprika, ground parsley, ground sugar, and more.

Use in the family: 
If you're looking to write a message for family and friends whilst enjoying coffee-shop feeling in the comfort of your home, or draw with your children to have a happy time. The spice pen might be for you. It's an awesome and unique way to create beautiful decorations on food and drinks for any occasion.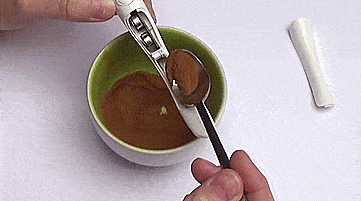 Usage method:
The coffee design spice pen is super easy to use, and requires very little maintenance.
Pop the top open
Fill the cavity with your favorite spice or food material,
Put the top back on
Hold the button to have a stream of spice come out of the end of it.
Just let go of the button to have the spice stop coming out.
Benefits: 
Brand New Coffee Experience: Create your own design for you or your loved one's - coffee will surely be exciting
Easy to Control: It is designed like a pen to maximize the control and stability while creating your drawing
Prevents Messy Area: Precise drawings are easily done & no supplies will be wasted
Creative Taste: Try new tasting Variations with different spices and be able to alter the taste of your coffee every day 
Portable Design & Battery powered

 
Size: 
The coffee spice drawing pen comes in a bunch of different colors to choose from.