Seal away trash and change the bag with one push of a button! We are solving the dirtiest problem of our time with an innovative design that keeps trash where it belongs (hint: not on your hands, not on your floor).
→ New level of automation for your home → Innovative sealing technology → Beautiful, minimal design to suit any household
That smell, that sticky buildup, and don't even get us started on the liquid that seems to self-generate . . . garbage juice, gross!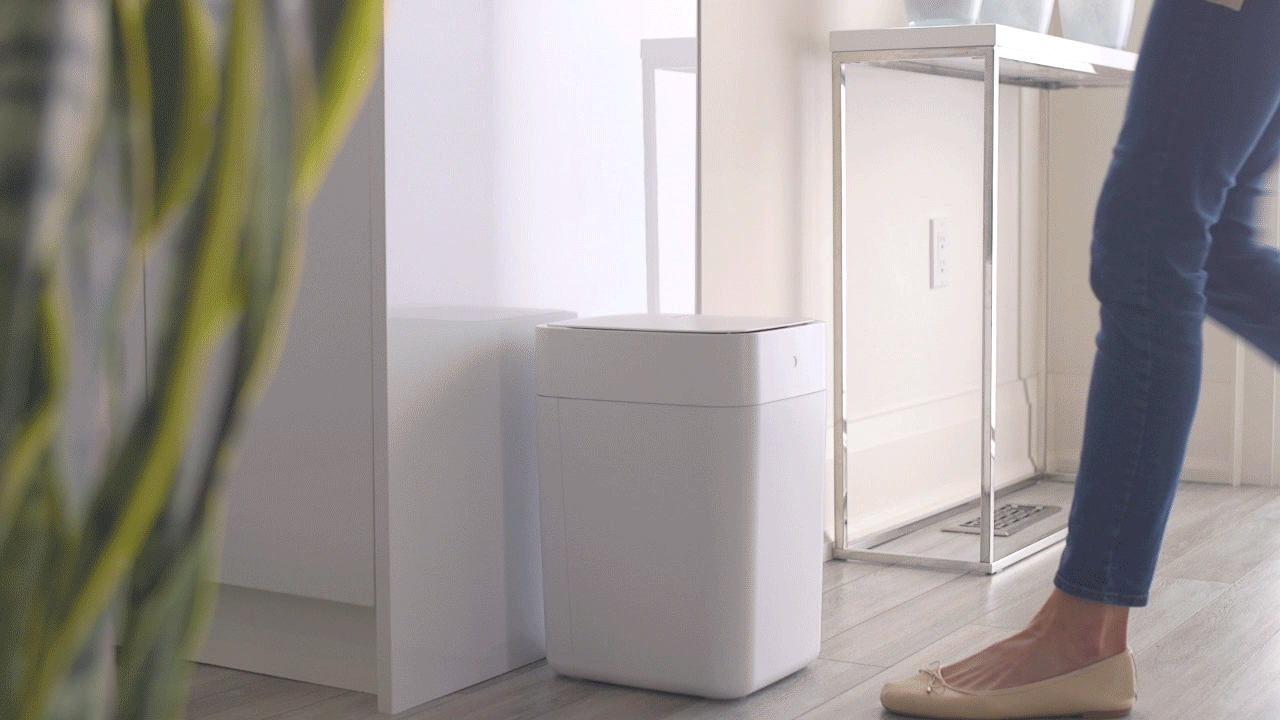 So if you could avoid smelling it, touching it, replacing bags and dealing with the whole process, wouldn't you?

More Than Taking Out Trash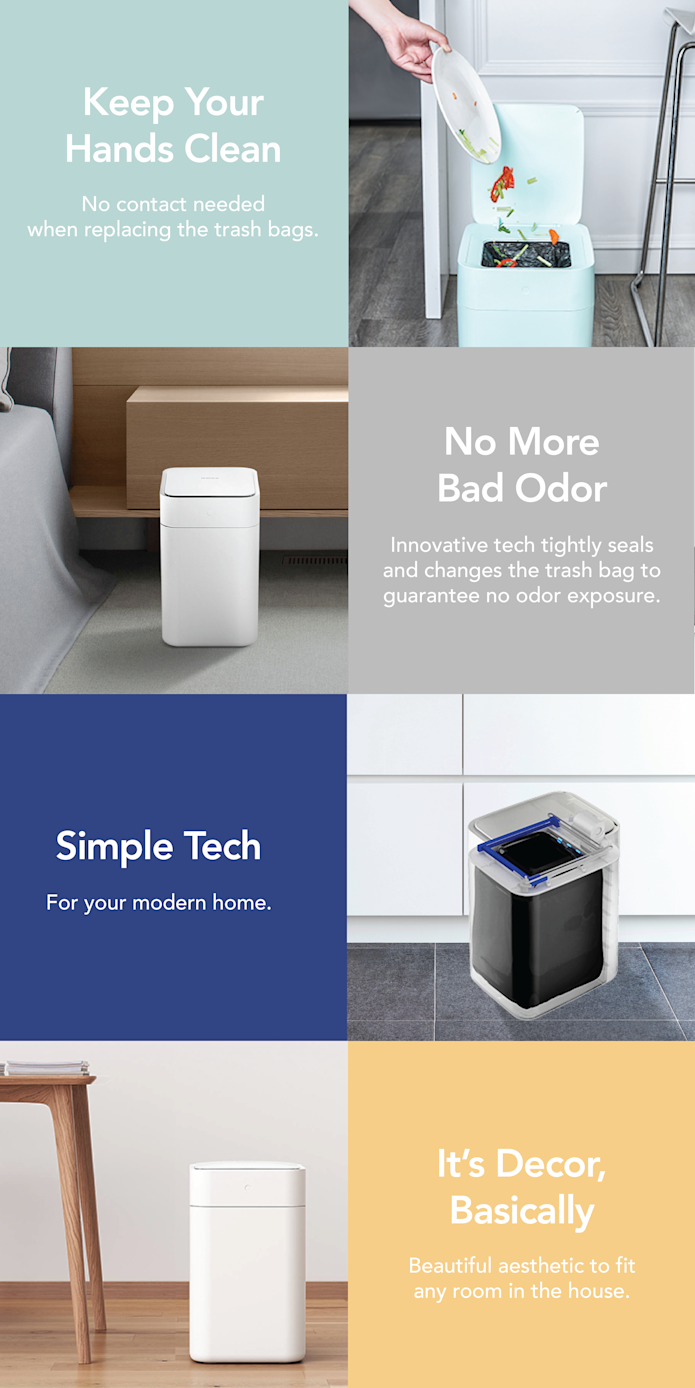 If townew Could Take It To The Curb Too, It Would
Your home is crazy busy, and we get it. 
The last thing you want to do is spend all your time cleaning up after everyone else. At townew we want to make taking out the trash just a bit cleaner, a tad simpler, a little faster so you can take a moment for yourself . . . until the next thing comes up that needs your attention.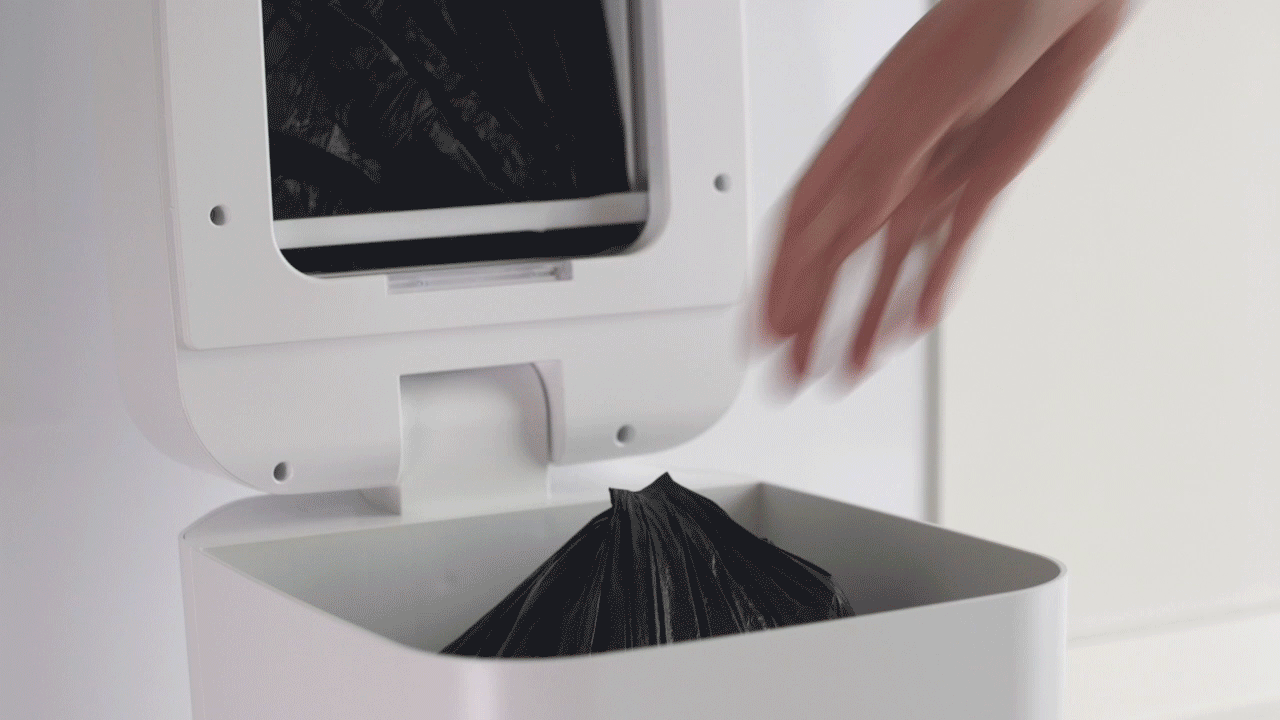 Quiet and Soft Lid That Stays Open When You Need It To
A simple swipe motion opens and closes the lid with barely a whisper. Plus, townew is equipped with a lid open mode for when you want the lid to stay open. Simply tap the button once to keep it open and tap again to cancel. 
Self Sealing, Self-Changing
Simply hold the button for 3 seconds and our built-in thermoplastic sealing technology automatically seals the trash bag inside to guarantee no spilling or exposure to any bad odor. Our self-seal is also designed to be moisture and water-resistant. This is to ensure that no matter how harsh the environment is around the trash can (or how many diapers you threw inside), it will still work perfectly.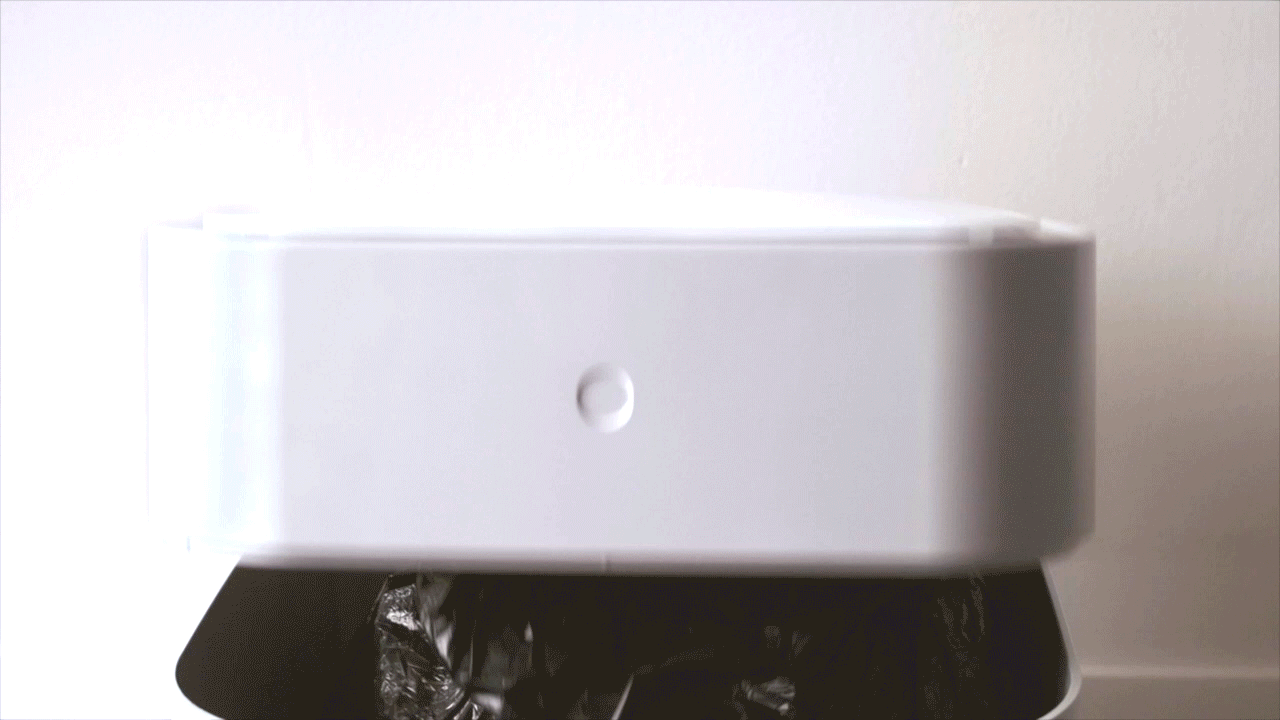 townew automatically replaces the full, sealed trash bag with a new, empty bag.
Overload Feature
Detects when the trash can is too full, lifting the whole top compartment so it can seal the bag, guaranteeing you no spillage.